by angeliska on April 9, 2004
Violet and I drove out to Mississippi for a day-trip.
Lovely to get out of the city for a spell.
Rambling down the highway and through the pines,
opening out onto the ocean and the sea-smell..
The hills were dotted with wildflowers-
crimson clover, wild sage and witch-hair.
We meant to stop and pick bushels full,
but by the time we were headed home,
the sky was full of thunderheads bulging with lightning flashes.
We were dreaming of eating Blue Moon ice cream,
a most magical and elusive flavour
which we never expected to find, but incredibly did-
at the Purple Cow Ice Cream Parlour.
Picayune and Bay St. Louis are both townships
peppered with pork chops and palm trees in pots-
Confederate flags every which way
and churches that look like wrestling arenas-
POWERHOUSE OF DELIVERANCE MINISTRIES in particular..
We worked out a whole preachin' and rasslin' routine
that is guaranteed to put your eternal soul in a full nelson
and drop your sinnin' ass to the mat.
A trip to Hudson's Treasure Hunt supplied me with a year's worth
of obscure saints paraphanalia and 69 cent soldering irons.
Unfortunately, we didn't have time to pop in
the Knock Knock Lounge, Bootsy's Brass Anchor
or Ye Olde Stink Shack.
I shit you not, it's an Aromatherapy Hut named
THE STINK SHACK!
You've got to love the South, goddamn.
I've had a stubborn pig-bastard of a headache for three days running.
I feel like this guy:
But a little better than this one:
The photographs are by Weegee.
He was a pal o' my Granny's
when she was a photographer in
New York back in the day.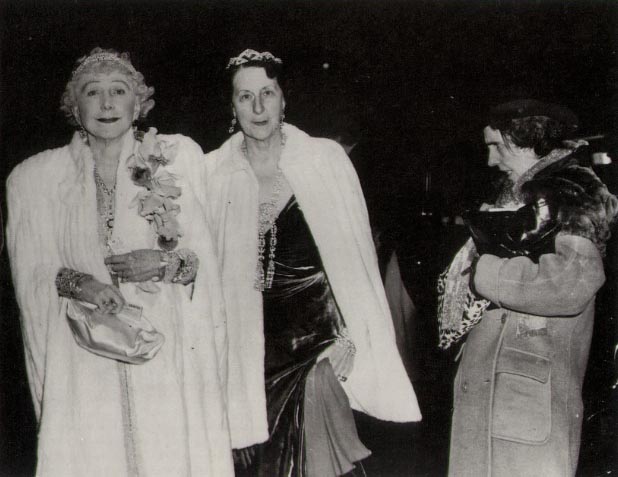 One of the original prints of this one
hung in the hallway of my grandparent's house.
It was always was my favorite
when I was a bitty tadpole,
and it still is today.
I saw a man with no nose yesterday.
Just a bandaid where it used to be.
And we got a shipment of baby sea-serpents in today.
That's about it, I think.
I'm about to put on my dancing shoes and head out for
the "Coon-ass Throwdown" featuring the much-adored duo
Baby Rosebud and also the Lost Bayou Ramblers.
Maybe they can chase these nasty old blues away, eh?